BFL x New York Yankees
The New York Yankees...what could be more iconic, right? In conjunction with State Farm, the New York Yankees run a campaign called Good Neighbor of the Month where they honor a smaller, local person and/or organization that is doing good in their community. Our co-founder, Alexa, knew that Brett was just the person to nominate for this recognition. We received a call last week from the Yankees that Brett would be honored at the upcoming game. We received amazing seats in section 105...for those who don't know, that is first level between 1st and 2nd base and what a great view it was!
At the end of the 3rd inning, we were featured on the jumbotron where the announcer shared our story with the audience and some images of our work scrolled on the screen as well. At the end, there was a live shot of Brett and Alexa waving to the camera.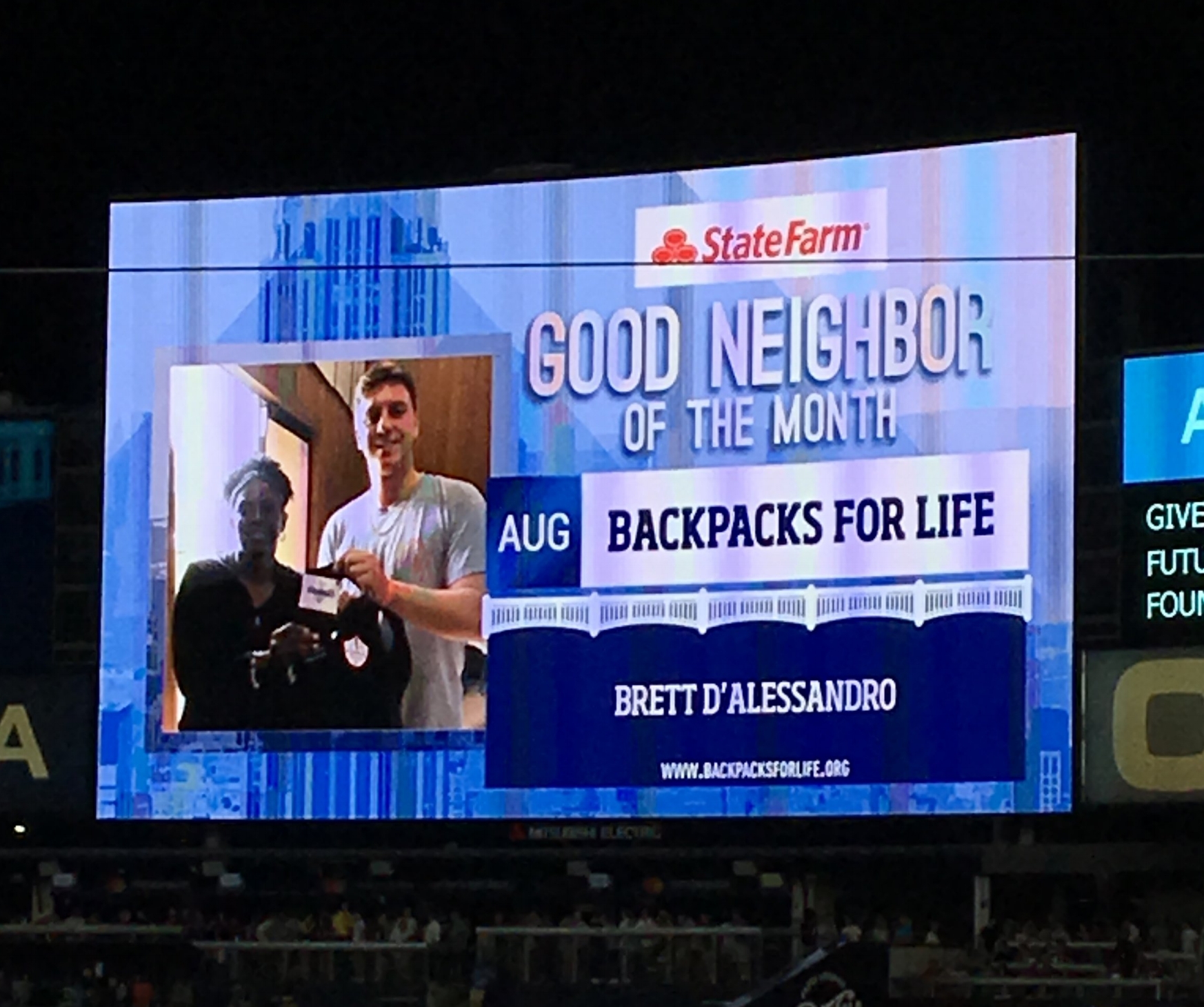 We are grateful for opportunities like these that allow us to share our mission with more people and continue to create awareness about the issues that veterans face. We are extremely grateful that the Yankees chose to highlight us during the game. Check out our feature below!